Coach Alex Dean (319)-257-7700 ext 165
alex.dean@wmucsd.org

Coach Brad Doerring: (319)257-7700 ext 165 or (563)-880-0211
brad.doerring@wmucsd.org

Coach Alex Klopfenstein: (319)-257-7700 ext 160 or (319)-461-4774
alex.klopfenstein@wmucsd.org

Coach Scott McCarty: (319)-257-7700 ext 166 or (319)-400-7610
scott.mccarty@wmucsd.org

Coach Mitch Wachs: (319)-257-7700 ext 155
mitch.wachs@wmucsd.org

Coach David Pieart: (319)-257-7700 ext 157
david.pieart@wmucsd.org





*These coaches would gladly help and/or answer any strength and conditioning questions.*
***Open to all WMU students grades 7th-12th***
JH/HS LIFTING HOURS
Monday 6:30 AM -HS
Tuesday 6:30 AM- JH
Wednesday 6:30 AM- HS
Thursday 6:30 AM- JH
Friday 6:30 AM- HS

*AM weight lifters must start right at 6:30 to complete the workouts, this is non-negotiable.


Powered by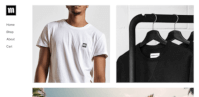 Create your own unique website with customizable templates.